Are you ready to have a healthy thyroid?
Are you ready to let your voice be heard?
Are you ready to create the life you want?
If you answered "YES!" together, we will release the old and create a life of health, vitality, joy and connection for you.
Join Our
Healthy Thyroid
Group Coaching (Pre-recorded)
The key to having a healthy thyroid is in being able to communicate and express yourself effectively.
Your body is not misbehaving and being out of control by it developing a thyroid condition.
Your body is showing you what old beliefs and limitations you need to change and let go so that your thyroid can return to a state of balance.
People with an under-active thyroid in general struggle to voice their opinion. They are afraid what others will think of them if they assert themselves. They want to keep the peace. They prefer to stifle their voice rather than to get into a conflict. For them, avoiding an argument and putting others ahead of them is more important than honoring their needs.
People with an overactive thyroid in general are more assertive. They are used to speaking up. However, their struggle is in the perception that they are not being heard. They feel humiliated in not getting their way. Their desire to control a person or a situation is not yielding results and they feel powerless. They feel intense anger for being left out and being betrayed.
Do you have these patterns?
All these emotions are valid. Our job is to give them a voice and to accept them. By clearing the emotionally charged memories, we forgive others and we forgive ourselves. This creates compassion, which allows our mind to be at peace and our bodies to return to a state of balance. All the while, you will be holding strongly in your mind, the vision that you will be healthy. The results will follow.
Past trauma and early childhood beliefs become imprinted as memories and neural pathways in the brains. With time, we continue to reinforce that perception and interpretation of the world, and we grow and even bigger network of neural pathways to carry that signal of the initial belief. That constantly creates an effect on the hormonal chemistry of our bodies. Because of that every new situation will be perceived through the lens of those experiences and we will recreate the old conclusions and endlessly re-enacting the behavior over and over again.
The solution is to break the cycle.
The solution is to break the old ways of perceiving the world and build new neural pathways. Breaking the conditioned response loop of remembering and re-enacting the trauma and creating the stress chemicals, will allow the body to restore its hormonal balance.
We are shaping our brains and our bodies through the quality of our thoughts.
Our work will produce real, physical change in your bodies.
The emotional healing tools we will use have been shown to create profound biological changes in your body.
Case studies show that when coherent, smooth heart rhythm signals are created and sent between the heart and brain, there are changes and balance happening in the autonomic nervous system, such as
decreases in blood pressure,
changes in the emotional brain centers of the amygdala and hippocampus,
creating feelings of being more balanced emotionally,
changes in the hormonal system,
decreases in cortisol and increases in DHEA, and
an increase in communication with the cognitive centers, also called cortical facilitation. This makes the changes in thinking, planning, decision-making and creativity more productive and positive.
Cortisol, the stress hormone, and DHEA, our main healing hormone, as molecules look almost the same, yet they have the opposite functions in the body. As we move our minds and our hearts away from worry and anxiety to love and gratitude and inner peace, the ratio of cortisol and DHEA shifts. There is a signal in our brains and our adrenal glands to produce DHEA, the powerful cell-repairing hormone.
We will use the focus of your mind, your cognitive shifts and your spiritual experiences to drive which hormone your body produces.
When your heart and your mind are at peace, your thyroid can restore itself.
It is time to create change!
Here is what you get:
10  Pre-recorded calls with me. I will be your personal coach in our group setting. Together, we will work through the beliefs and emotions that result in an imbalanced thyroid.
One past life regression recording for you to experience your past lives and future lives and to also understand and heal the emotional blocks to having a healthy thyroid and endocrine system.
One self-hypnosis meditation recording for you to reprogram your subconscious and believe in the possibility of a healthy body, the ability to express yourself and to create the life you imagine for yourself.
One creation meditation recording for you to practice creating a life you are in love with.
Bonus resources which will reinforce the changes we are creating in your life.
Your investment is just $150.00! The original price for this program was $995.00 You gain a saving of $845.00!
Email me at [email protected] or call me at 205-475-2700 with your questions.
Program Cost:
$995
Special Offer $150.00
A 85% discount!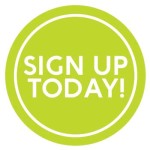 Here is what people are saying:
"Mira is amazing! She is compassionate, wise, insightful and inspiring. I learned so much by joining in the Thyroid Class. With so many choices of how to spend our time, I can say that Mira is a life changing teacher!" – MH
"This thyroid class taught me so much about myself that I had no idea about related to the emotional aspects of hypothyroidism. I'm so grateful to learn how to use tapping to move energy in my body and as a tool to heal emotional density left from childhood. This single technique has been profoundly life-changing for me, and I'm so very grateful to have been exposed to the use of tapping in this way through this class. Also, I learned about some natural alternatives for my health and wellness that I will continue to use for the rest of my life. I highly recommend this class for anyone struggling with thyroid issues." – LC
"Working with you has been WONDERFUL!!! It has been an absolutely uplifting, life-enriching experience on every level. I really needed that (more than I realized). You are doing such great things with your talents – God bless you!!!" – BM
Mira Kelley
Mira Kelley is a world-renowned expert on past life regression and the best-selling author of Beyond Past Lives. She facilitates workshops, retreats, individual consultations and speaks around the world, promoting the healing and enlightening benefits of past life regression.
Mira grew up in Bulgaria where, at the age of 13, she had a powerful regression experience. With great courage and trust in her heart, Mira followed her intuition and came to the United States to go to college. Following her graduation from law school, Mira practiced as a corporate and securities attorney at a large firm in New York City. A painful physical condition led her to rediscover the instantaneous emotional and physical healing available through regression, and now she assists people in transforming their own lives in this way.
Stories from Mira's sessions are included in Wishes Fulfilled by Dr. Wayne W. Dyer and Miracles Happen by Brian L. Weiss, M.D.; they have also been featured on Oprah.com.
Learn more about Mira and how you can work with her here. Download your free meditation gift here.
Disclaimer: The information provided in Mira Kelley's Healthy Thyroid Group Coaching program is not offered as medical or psychological advice and should not be considered medical or psychological advice. It is not intended to replace your relationship with your health care providers nor should you stop taking any medication. Always seek the advice of a physician, qualified health care professional and qualified mental health care professional regarding any physical, mental, or emotional conditions.

Sign Up Now
Enroll in the Healthy Thyroid Group Coaching!
Program Cost:
$995
Special Offer $150.00
A 85% discount!